IDC, the market research firm, has released its first 5G forecast, predicting explosive growth in 5G connections in the next few years as companies and consumers take advantage of the technology to enjoy super-fast connections. The development of 5G networks will be extremely beneficial to smartphone makers, wireless network providers and many other stakeholders.

Here are a few things investors need to know about the nascent 5G revolution.

Explosive growth will continue until 2023

IDC estimates that the number of 5G connections will reach about 10 million in 2019. By 2023, that number will have ballooned to more than 1 billion, an incredible 217 percent compound annual growth rate (CAGR). By 2023, 5G connections are expected to account for nearly 9 percent of all mobile devices worldwide.

The popularity of 5G is expected to be driven by a number of factors, including the growing volume of data generated and used. When 5G users use a lot of data, IDC says, these wireless operators will benefit and be better able to manage their networks. In addition, the development of the Internet of things (IoT) will also take a long time. With more enterprises connected to 5G networks and hundreds of millions of devices connected, the demand for 5G networks will be even hotter. 5G will also enable a wide variety of new and innovative applications, even those we can't even imagine today.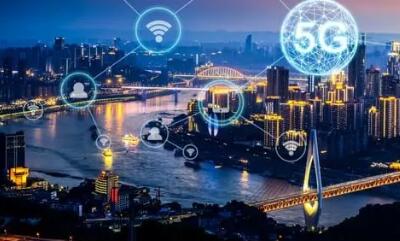 IDCJason LeighStates in the statement:"5GAlthough extremely exciting,And the earliest success stories have been amazing,Drive market sentiment even higher,5GThere is still a long way to go,5GExtension of applications beyond mobile phones is a longer-term effort,Involves a lot of unfinished work,Including technical standards、Spectrum。Although many longer-term5GApplication still3 to 5Years to achieve commercial scale,But soon,5GWill attract mobile subscribers to streaming video、Mobile games andAR/VR应用。"
  America Towards5GNew Era
  For American consumers,Apple在2020Launched iniPhoneThe series is expected to have varying degrees of5G功能,This will undoubtedly be an important catalyst,5GMore popular applications。according toNPDLatest estimate,Join5GSupport functions also help to increase the price of mobile phones reasonably,Because not now10%American consumers are willing(Or affordable)Such high prices for smartphones。
  Long-term responsibilityAppleAnalystGene Munsterthink,Market pairAppleFirst5G iPhoneMay be too high,Disappointed at any time,This is mainly because operators often take a long time to build,To make5GNetwork coverage。FCC is currently auctioning high-frequency millimeter waves (mmWave) Spectrum,Total income this week exceeds20One hundred million U.S. dollars,Reflect the eagerness of operators,Scrambling to deploy next-generation technology。
  Non-operatorT-Mobile Officially launched nationwide this month5G,This network is based on600 MHz。This U.S. third-largest operator doesn't value millimeter waves,Think of this band"Except in small areas in densely populated cities5GHotspot applications,There will never be a larger application"。in contrast,Verizon (NYSE:VZ) Most of construction5GCoverage so far relies on millimeter waves,Because the speed of this band is amazingly fast,But the range is extremely limited,And the ability to penetrate buildings is not high。
  These few years5GDevelopment will be exciting,very intense competition,but no matter,Consumers expected to be real winners。